Posted on April 27, 2023
Image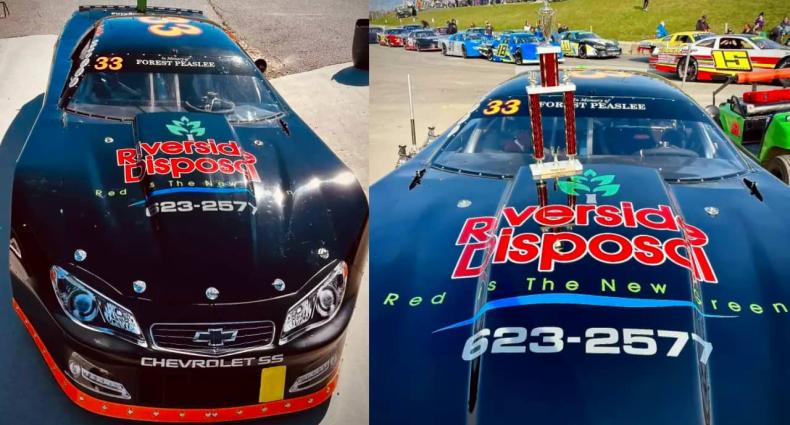 Riverside Disposal has teamed up with Hodgkins Racing to give their car a new look. 
Car #33 was originally built as a "Pro Stock" car but was later rebuilt into a "Late Model." As a Late Model it won 16 feature races in one season. In the year 2021 it was rebuilt once again as a "Super Street Model" and won 4 feature races sporting the color green. 
The car is now driven by Josh St. Clair who, in the past, has won the Long John Race in 2007 and 2011, the Icky Door Duals at Speedway 95 in Hermon Maine, and The Coastal 200 in 2014. All of these races were won with this car.
Now, the #33 is a clean black color and wearing the official Riverside Disposal Logo on the hood of the car. On April 22nd, 2023 Josh and the #33 won the 40 lap feature at Wiscasset Speedway to bring in the first win of the year. Riverside is proud to be a sponsor for Hodgkins Racing!
Be sure to go out and support Josh, Car #33, and the whole Hodgkins Racing team! 
WHERE: Wiscasset Speedway
WHEN: Opening Day 4/22/23 then every other Saturday