Image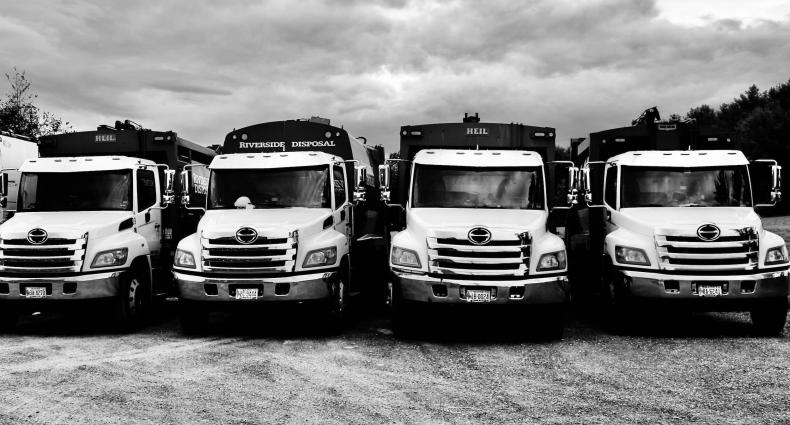 Our History
Riverside Disposal was started in 1986 after founder, Melinda C. Turner, was working for another waste removal company that focused more on commercial work. Melinda realized that there was a need for residential waste removal in the area and decided to start a company that could meet the people of Central Maine's needs. With a little under 250 customers on hand, she purchased a one ton truck that featured the famous Sesame Street character, Oscar The Grouch, on the sign located on the side of the truck; the truck was given the name "Oscar." Days proved to be long as Melinda drove the truck herself to each stop all the while feeding her youngest son at rest stops along the way.
The following year Riverside doubled their number of customers and bought their second truck. With the company's office being operated out of the attic of Melinda's home, the trucks were stored at a rented lot, and Melinda relied on family and friends to help keep the business going. Her kids helped by driving, working in the office and picking up waste.
The company continued to grow through it's hard work ethic and great customer service. In the year 2000, Riverside extended it's fleet of trucks by purchasing it's first packer and roll-off vehicles, allowing Melinda to add more customers, and offering dumpster services. As larger corporations swallowed up smaller businesses in the area, Riverside continued to thrive with their family oriented business modo.
Throughout the early and mid 2000's, Riverside acquired another local trash company. As their customer numbers grew, and routes became longer, They built their first Garage and Office space in Chelsea, Maine— right on the river.
Fast-forward to present day, Riverside Disposal has three different locations in the central Maine area for offices, truck repairs, and equipment storage. Riverside went from two employees in the mid 80's, to over fifty in 2021, with family members (kids) still working and still keeping that family owned feel and Melinda establishing herself as a strong female leader in the Central Maine community. From 250 customers to serving over 20,000 Mainers. From one truck to a fleet of over thirty. Riverside Disposal has, and always will, serve with integrity, pride, hard work, safety, and fairness to the people of Maine.